Hangover!!! What is 'Phuchka'??? This question is like asking a girl madly in love, 'What does your beloved mean to you'?? Welcome to the City of Joy… Phuchka has a special place in the hearts of all Bengalis around the world and no matter wherever you are, this 'word' makes you homesick! The English word of Phuchka is "watery ball" or "Water bread". In West Bengal and mainly in Kolkata, Phuchka is considered to be the delicious balls of happiness. The other names of Phuchka are Panipuri, Golgappe, Paani ke patashe.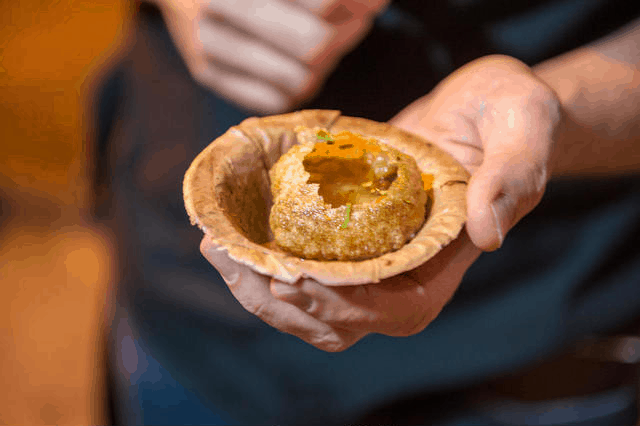 Kolkata City is Best for Phuchka
Kolkata Phuchka can make you forget about everything. Kolkata has its version of these delicious mouth-watering snacks, Phuchka. It is considered as one of the staple evening snacks of Kolkata. These are large round, deeply fried hollow spheres, filled with a mixture of tasty mashed potatoes, onion, chaat masala with green chilies. And the tamarind water which has raw sliced mango and Gondhoraj lemon makes it too spicy and tangy. Kolkata offers different tantalizing varieties of this delicious tasty snack. It includes all the spices such as Jeera, Ajwain, Methi, Pudina and Dhania. Oh! yes, Kolkata is the also best place for a spice lover.
Phuchka Eating Recipe
‣ These are the following easy steps to have this delicious snack.
→ Boiled potatoes and boiled chana and mashed together in a bowl with our hand.
→ Salt, black salt, red chili powder, and roasted cumin powder are mixed properly with tamarind pulp in a deep bowl. Then 5-6 cups of water are added and mixed properly with ice cubes.
→ A little hole is made in the puris, delicious potato mixture is stuffed in it, then it is dipped in the spicy tamarind water stirred prepared water and served immediately.
Best Few Phuchka Places of Kolkata:
Alipore, Camac street, Vardaan market, C.I.T Road, Salt Lake, Newmarket, Ultadanga crossing, Hindustan Park, Southern Avenue Kolkata, and many more.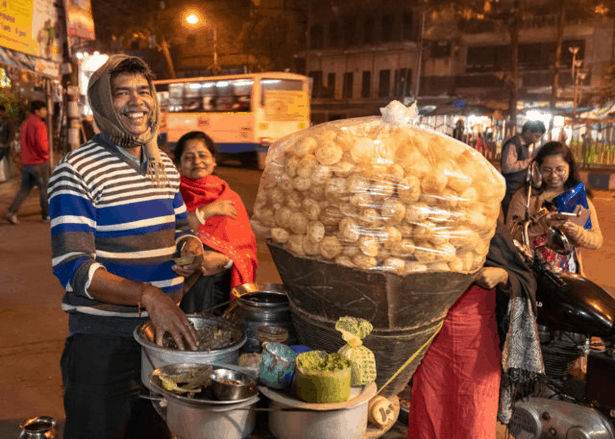 Kolkata Puchka is a very tasty snack for everyone of all ages and mainly for girls. It is said a Kolkata evening is not complete without having Phuchka, it doesn't matter if you are a Kolkatan or a tourist. Finally, we can conclude, Kolkata is the champion of street mouth-watering snack, Phuchka. ?
© Anupam Karan
Disclaimer: The details mentioned in the post are true to the author's knowledge and for information purpose only. Unauthorized use and/or duplication of this material without express and written permission from this site's author and/or owner is strictly prohibited. Excerpts and links may be used, provided that full and clear credit is given to Anupam Karan (LifestyleSimplify.com) with appropriate and specific direction to the original content.
3,221 total views, 5 views today