Makeup for Old Ladies
A mature woman can be any age over 50, but many things come with ageing. It is common to have more skin concerns as you grow older such as sunspots, hyperpigmentation, undereye bags and fine lines. These types of skin issues make it difficult for women to feel confident in their appearance. Mature old ladies deserve to feel beautiful too! One small change in your makeup routine can make a huge difference in the way you look and feel. In this article i'll share best makeup for old ladies tips.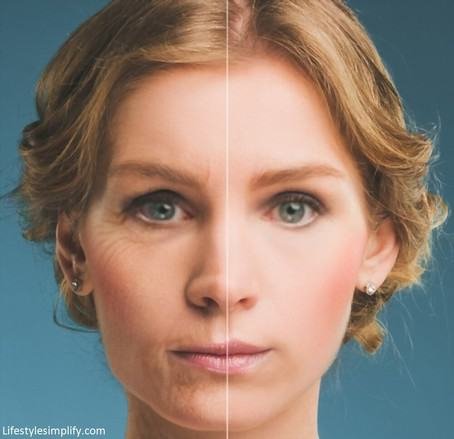 Best Makeup Tips for Old Ladies
Old mature skin has different needs than younger skin, so you'll want to consider your skin type and what products are right for you. It's also important to find the best makeup products for mature old ladies that will camouflage any hyperpigmentation, undereye bags or wrinkles to look and feel your best. Check out these pro tricks that will transform your look from drab to fab.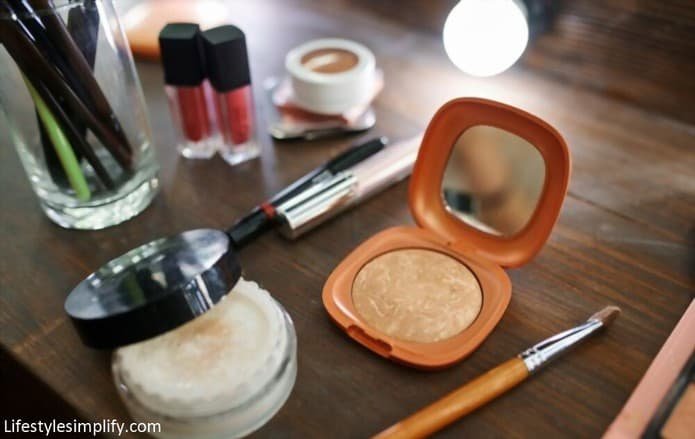 Makeup Primers: Before wearing makeup, mature ladies should use an eye cream, moisturiser, or primer. A good base is a key to a flawless complexion! Choose the best product for your needs.
Powder Foundation: This provides excellent coverage while also absorbing excess oil on the face that can cause breakouts in mature aged skins. Be sure not to use too much, as this will only make matters worse with clogged pores and more wrinkles caused by caked-on powder.
Foundation: Choose a foundation that matches perfectly with your skin tone. Foundation should be lightweight and oil-free, with SPF protection.
Concealer & Highlighter: These two should work together well when used properly because concealer covers up dark circles under the eyes while highlighters brighten areas. Therefore, always hide dark circles and puffiness under your eyes using concealer.
Contour Kit: This is great for anyone who has trouble concealing facial lines around their mouth and forehead.
Eyeshadow Palette: A good eyeshadow palette can make all of the difference in highlighting certain features like those big beautiful browns.
Light fragrances: Find products that are fragrance-free or have light fragrances, so you don't irritate sensitive skin.
Powder: A good powder will help keep your makeup on all day and feel dry to the touch, without looking or feeling cakey.
Mascara: If you're a woman over 40, please start using an eyelash curler before applying mascara! And don't forget to use fewer layers of mascara for a more natural look instead of clumpy lashes.
Lipstick & Liner: Apply liner first, then lipstick second, so that there is no bleeding from one product into the other. It'll avoid having uneven lips and give you that perfect pout every time. It would be best to be wary about any lip liners with shimmer in them because they may show up when wearing certain colours like reds.
Use a lip balm instead of lipstick because it's more moisturizing and doesn't dry out lips as much.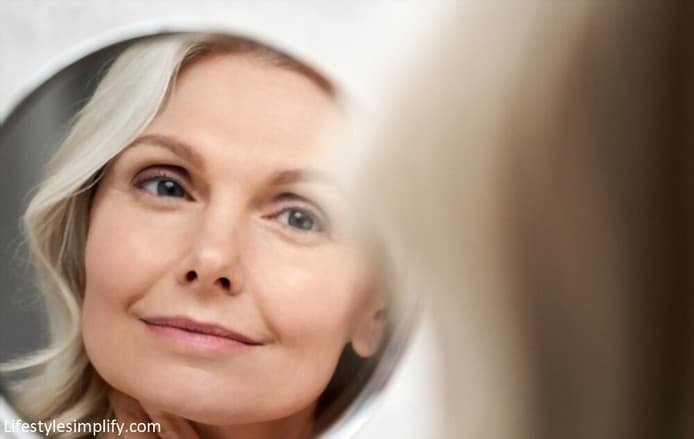 Final words
Choosing the right makeup products is crucial for mature old ladies. These pro tips will help you enhance your natural beauty by choosing the right makeup for old ladies.
2,146 total views, 1 views today