Best Tourist Places to Visit in Dubai
Dubai is brimming with the most exciting things to see and do. However, they are so diverse, dynamic, and expansive that compiling an ideal Dubai travel plan is not a simple task. That's why we've come up with this list of top tourist places to visit in Dubai; it helps you to put together a Dubai checklist that goes with your unique preferences, be it an adventure, culture, shopping, or brand-new experiences. Looking for great activities to do while in Dubai? This will guide you on where to go to see the top ten best tourist places to visit in Dubai so you can better enjoy your trip to Dubai.
The View at the Palm Jumeirah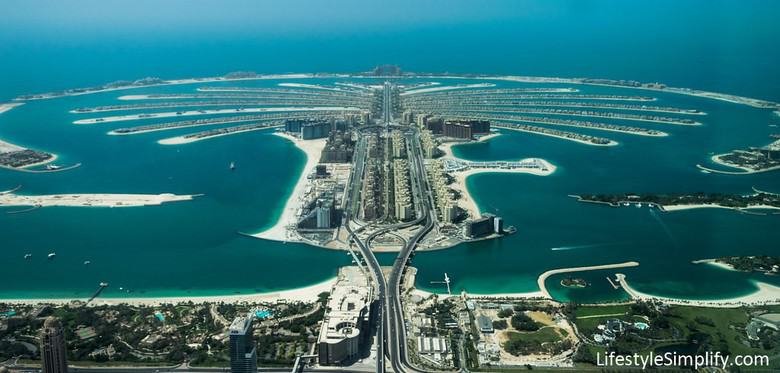 We've amassed this list in no particular order, but this attraction is on top for a reason. It has recently been unveiled and what makes it special is that it gives you the grandest ever 360-degree display of Palm Jumeirah – the unequaled palm-tree-shaped island and its exuberant surroundings. This stunning sight was earlier viewable only on an aerial tour/adventure like Sky Diving and Helicopter Ride for those who don't know. With the opening of this viewing deck that is located 52 levels above Palm Tower, you can now skip all heart-stopping actions and watch the glory of this man-made island at a relaxed pace in a safe, stunning ambiance.
The Burj Khalifa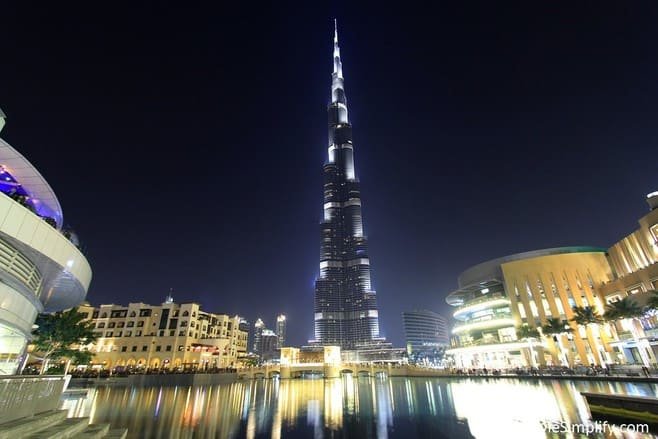 It is the most recognizable structure in the entire UAE. It's the world's tallest structure that pierces the clouds at an overall altitude of 828 meters. The majority of visitors come here for the breathtaking views from the 124th and 148th observation decks, which are guaranteed to take your breath away. The fastest ever elevator ride (that transports you to its sky-high viewing deck in under a minute) and a fascinating collection of multimedia exhibits on Dubai's past are the added perks of visiting here. Apart from these, you can add an exquisite dining experience at one of Burj Khalifa's top-notch dining establishments, such as Café Treat or At.mosphere, the world's tallest restaurant.
The Dubai Mall & Dubai Fountain
Placed next to Burj Khalifa in Downtown Dubai, it's one of the world's biggest malls. With over 1200 retail outlets (of almost all renowned brands), 200 plus dining choices, and a staggering array of leisure and entertainment options, it's unmissable for those with a penchant for laid-back shopping, amusement, and luxury. Check out its massive Dubai Aquarium and Underwater Zoo, try out some cool spins at Dubai Ice Rink, and experience the world's largest Virtual Reality at VR Park Dubai. There is Ekart Zabeel for go-karting enthusiasts and KidZania Dubai for your little ones from 2 to 16 years, among others.
After all action and fun, be ready to catch up with the breathtaking Dubai Fountain show, which takes place on Burj Lake, lying outside of the Dubai Mall. This striking spectacle of choreographed water, music, and light is a free attraction. Still, you can watch it from a premier vantage point by stepping into one of the region's restaurants that directly face the lake and show.
Palm Fountain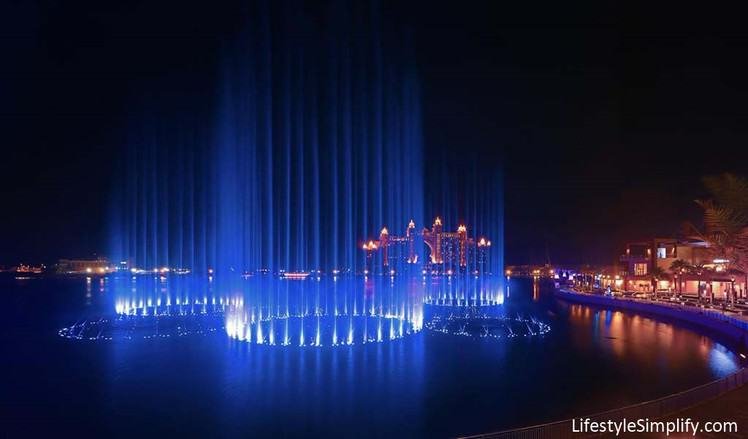 There is no doubt that Dubai Fountain Show is supremely majestic, but Palm Fountain at the Pointe, Palm Jumeirah, is even more impressive. The Palm Fountain is the world's largest fountain, as well as the region's first and only show featuring colored fountains. So imagine its grandeur as it puts on a breathtaking display against the stunning Atlantis, The Palm Resort, with its immaculate harmony of water, lights, and mindblowing music!
Al Mushrif Park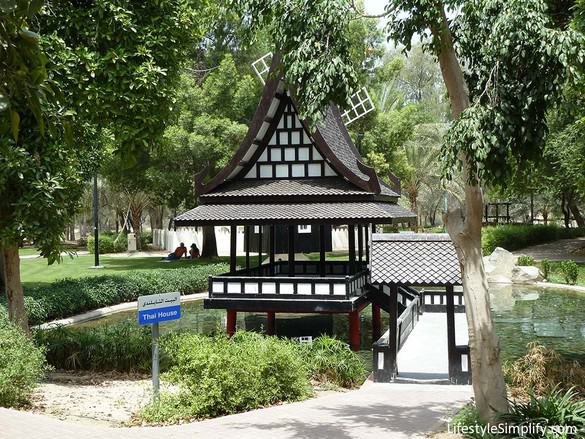 Dubai's parks are an oasis of greenery and serenity in the middle of the bustling city, but this park is more than just a patch of greenery. Yes, Al Mushrif Park may be the city's oldest park, but it treats you with the most exciting offerings. Apart from its cool settings, it's where you can have the most adventurous and enlightening edutainment experiences. Take in the replica traditional houses that depict the world's various cultures and regions at its aptly named International Village. There is Aventura Park with 80 plus rope course challenges across five circuits that cater to every skill level for thrill-seekers. Another must-see here is Al Thuraya Astronomy Centre – the country's first facility that is dedicated to astronomy and science.
Al Bastakiya Quarter and Dubai Museum
Antiquated sights and attractions across Old Dubai are a must-experience for those who wish to revisit Dubai's humble past. For this, you can start at Al Bastakiya Quarter in the Bur Dubai region; it is also known as Al Fahidi Historical Neighborhood. Wind your way through this 19th century quarter where its indescribable old-world charm is still intact, with its traditional structures preserved to their original glory. The majority of them have been converted into museums, cultural institutions, or art galleries, including the Dubai Museum (which is housed within the region's oldest museum), the Sheikh Mohammed Centre for Cultural Understanding, and the Coin Museum. Looking for more authentic cultural experiences? Visit its souks (mainly Gold Souk) and take an abra ride along Dubai Creek for just AED 1.
Desert Safari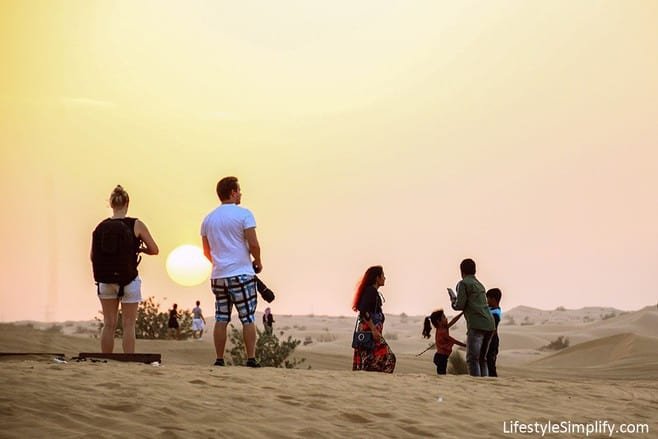 Whether it's your first Dubai trip or even revisiting, it's hard to leave this quintessential Arabian activity out of this list of places to visit in Dubai. A desert safari in Dubai not only introduces you to the region's most popular and unscathed natural attraction but also guarantees you the fun and thrill of a lifetime. You'll get to enjoy a dune bash aboard a powerful 4X4 vehicle, discover the desert sands on your own with a quad bike or sandboarding session, and further take part in various traditional and cultural experiences, including falconry, camel ride, Shisha smoking, henna painting, etc. You can even spend an entire evening or night under the desert stars with an evening or overnight desert safari complete with BBQ dinner, traditional shows (like Belly Dance and Tanura), and desert camping facilities.
Dubai Safari Park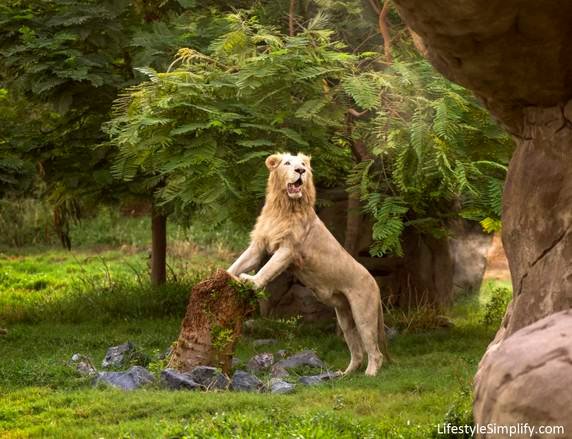 This is for our readers who are passionate about wildlife. But Dubai Safari Park is not any ordinary zoo. Its close to the 119-hectare facility in the Al Warqa region inhabits more than 2500 rare and endangered creatures brought from all over the world. You'll find them in its four unique zones: Asian Village, African Village, Arabian Desert Safari, and Explorer Village. And its many activities, such as the exhilarating drive-through safari, are definite to enrich your wildlife viewing experience.
Dhow Cruise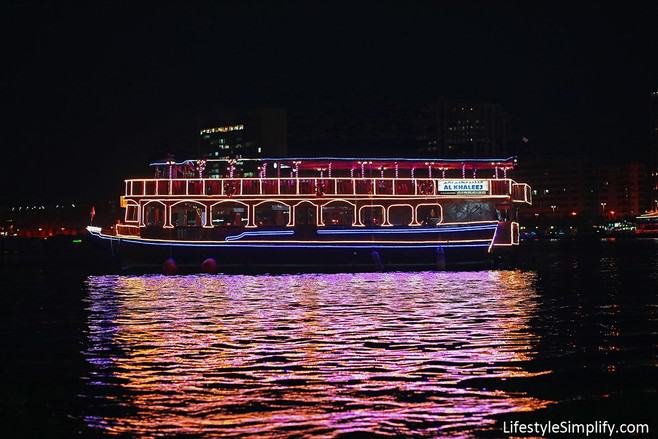 This magical sightseeing cruise onboard a traditional dhow allows you to discover the flood-lit nighttime city skyline views from the water. You can go on a cruise to Dubai Marina or Dubai Creek. Lasting for about two hours, both Dhow Cruise Creek and Marina will blow you away with its relaxed, rustic wooden settings complemented by welcome drinks, lavish buffet-style dinner, and breathtaking traditional shows like Tanura.
Dubai Parks and Resorts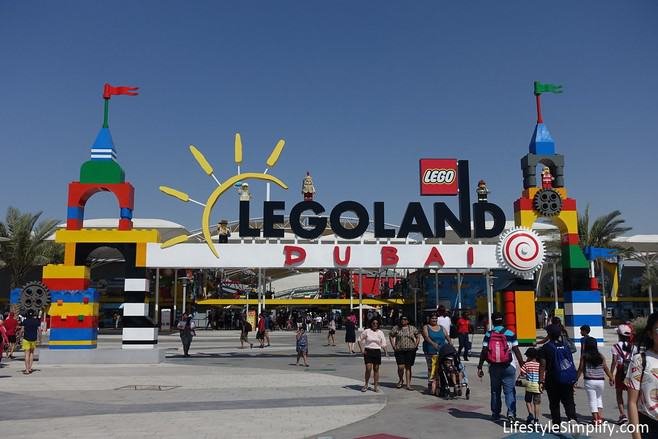 Dubai is home to some of the world's most fantastic theme parks. So it goes without saying that a Dubai trip is not complete without checking out its theme parks. One of the newest and most popular among them is Dubai Parks and Resorts. It is the Middle East's first integrated resort, with four parks that can be explored in a day or two. This includes Motiongate Dubai (themed after Hollywood films), Bollywood Parks Dubai (inspired by Hindi films), and LEGOLAND Dubai and LEGOLAND Water Park (themed after LEGO).
Conclusion
With its extensive and cool offerings, Dubai makes for an amazing getaway during any part of the year. That said, make sure that you do proper planning and make an advanced booking of your desired Dubai accommodation, airfare tickets, and entry tickets to top Dubai tourist attractions, especially when you visit here in the winter months (November to April.) And as for what to see here, we anticipate that the above list of sights and experiences makes for an amazing Dubai itinerary.
1,538 total views, 4 views today