Christmas is coming soon! Whether you celebrate Christmas, the holiday season is one of the best times of the year to get together with family and friends. While having a Christmas tree for decoration is nice, some people also like to have a theme for their tree. Christmas tree toppers are the finishing touch to any Christmas tree and they can make your decorations stand out from the rest. In this article, I will provide you with some creative Christmas tree topper ideas that will help you find a design that suits your style and impresses everyone who sees it.
Christmas Tree Topper Ideas
The holidays are a great time to get creative and Christmas is the best time to do so. It will be great to have a best Christmas tree topper that is unique and can complement the tree. You can also go for a tree topper that has some ornaments on it. A unique elegant Christmas tree topper ideas will make your Christmas celebration more memorable. Christmas tree toppers can be made of a variety of materials and decorated in different ways.
1.
Traditional Star Christmas Tree Topper
The first Christmas tree topper idea is the traditional star. A star Christmas tree topper is a festive decoration. It is crafted using a variety of materials, including wood, metal, plastic, and cardboard. Depending on the material you use, you can create a different look. You can use a star Christmas tree topper to decorate your vintage Christmas tree and add a festive feeling to the holidays. Additionally, you can use it as a decorative element in other ways.
2.
Candle Holder Christmas Tree Topper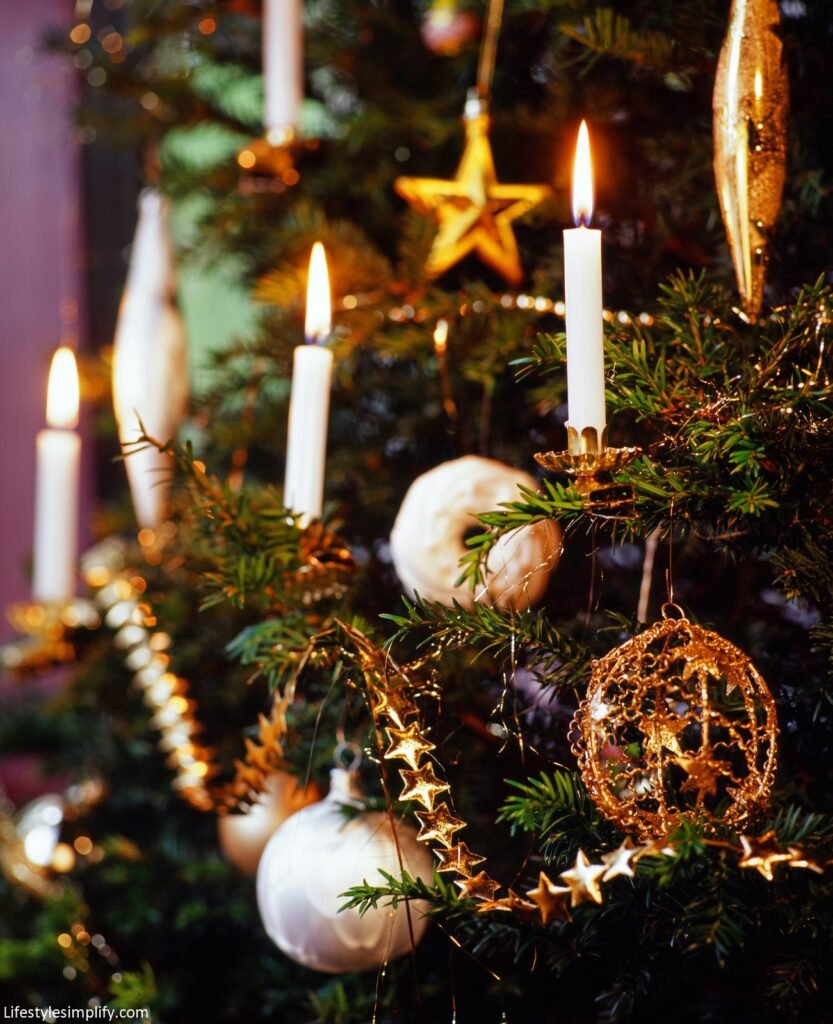 Candle Holder Topper is the second idea that I will share with you. If you're looking for a simple way to decorate a tree, this is it. Candles are a popular Christmas decoration. You can also use them as a Christmas tree topper. You can make a candle holder using paper, cardboard, plastic, or metal. It can also be made out of wood if that is your preference.
Okey! I sharing easy steps to make it. All you need is a candle, some wire and green ribbon to create this cool Christmas tree topper. Wrap the ribbons around the candle until it looks like branches for your Christmas tree. If this idea doesn't capture your imagination, try using an old family photo as a Christmas Tree Topper. This idea can be done easily.
3.
Snowflake Christmas Tree Topper
To give your tree a charming look, try the following idea for a snowflake Christmas tree topper. Take a discarded piece of cardboard or a small box. It needs three pieces of paper and white glue. It would be best to cut out the shape in the first piece of paper and then fold it over to create a symmetrical pattern that looks like snowflakes. Repeat this process with two more sheets of papers and apply sure-bond adhesive onto each side so they can stick together when you want them to.
4.
Snowman Christmas Tree Topper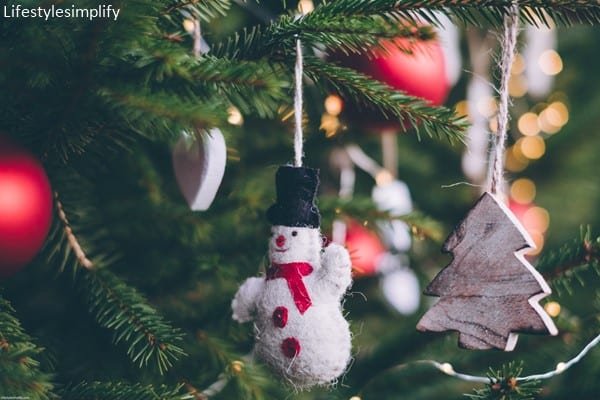 Make A Snowman Christmas tree topper is an instant hit! On the other side, you will impress your guest and make your celebration more joyful by decorating with snowmen. You can also use this craft to create a cool effect in your house. To build these snowmen, you'll need various types of paper. You can use any paper, but I like to use nice green paper for this. The good news is that the snowmen won't melt so you don't have to be worried about it. You can also make these decorative snowmen tree toppers in different colours as well.
5.
Santa Claus Christmas Tree Topper
Santa Claus Christmas Tree Topper is so unique and so amazing! It is inspired by Santa Claus. In this idea, you need to take some white felt and cut out a circle for his hat. Next, cut two triangle shapes about three inches long from the green fabric that will be used as your beard. Fold these pieces in half lengthwise and sew each point together with needle and tree lights Christmas tree ornaments can make it more special. You can make these decorative snowmen tree toppers in different colours as well.
6.
Classic Bow Christmas Tree Topper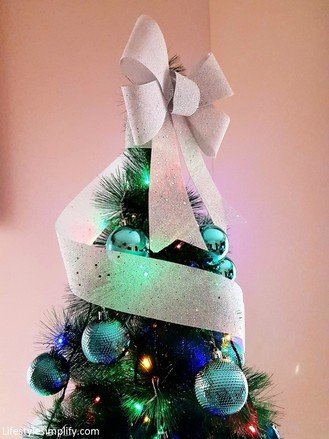 This Christmas Tree Topper is so original and so awesome! It is inspired by a traditional bow. A velvet ribbon tied in the same manner as your shoelaces can be used to decorate the top of your tree for a stylish and simple finishing touch.
[Bonus]
Peacock Feathers Christmas Tree
Peacock Feathers Christmas Tree is so original and so awesome! It is inspired by a peacock. In this idea, you will need to take some white felt and cut out a triangle shape for his feathers. Next, you need to cut out a circle about three inches in diameter from the green artificial tree ornaments.
You Can Also Read: Surprise Party Planning Made Easy
Final Words
This Christmas Tree Topper idea will really make your Christmas better. An idea like this will be a great addition to your Christmas decorating.
1,579 total views, 1 views today