Everyone's dream is to maintain flawless skin and perfect skin tone. But our current lifestyles and exposure to environmental factors make our skin rough. And when proper care is not taken, the skin becomes dark. Generally, men remain more exposed to sunlight than women. The best idea is always to select home remedies for lightening skin. If you are also worried about your skin tone, eager to improve the complexion, the home remedies are the best solutions for you. Slowly, you would observe promising results like never before noticed. I will share 10 best homemade face packs.
Fair and clear skin is desirable everywhere. If you find that your skin has got dark, and lifeless, then read this article: Homemade Skin Lightening Facial Packs for Men. I sharing some top natural homemade Face Pack For Men that will improve skin complexion and impart a nice glow to it.
10 Best Homemade Effective Skin Lightening Facial Packs for Men
Have you ever tried out any home remedies before? If not, this is the right time to try these effective home remedies.
1. Turmeric, Sandalwood Powder and Honey Face Pack:
Sandalwood lightens and brightens the skin. Honey moisturizes the skin. Antiseptic properties of turmeric heal the skin. So, the application of this face pack improves the skin complexion.
2. Rose Petals and Raw Milk Face Pack:
Rose petals are best known for reducing dark skin tone. It makes the skin velvety soft and fragrant. Raw milk is an effective cleanser and skin-nourishing agent. This is the best homemade face pack for mens that lightens and rejuvenates the skin.
3. Gram Flour and Almond Oil Whitening Pack:
Gram flour exfoliates the skin. The fiber and vitamins contained in it nourish the skin. It reduces dark spots and improves skin complexion. Vitamin E in almond oil evens the skin tone and makes the skin youthful.
4. Lemon Juice and Aloe Vera:
Lemon juice and Aloe Vera lightens the skin and treats a wide range of skin issues. This face pack is perfect for the oily and acne prone face of men.
5. Oatmeal and Milk:
Oatmeal exfoliates the skin and adds radiance to it. The lactic acid in milk reduces the blemishes and adds suppleness to it.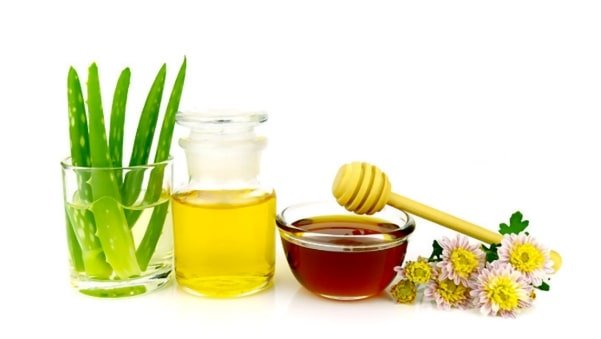 6. Corn Flour Facial Bleach:
Take 2 tablespoon cornflour, 2 tablespoons of lemon juice, a teaspoon of turmeric, and few drops of rose water to create a paste. Mix the ingredients and apply to face. Massage gently. Leave for 20 minutes. Then wash with cold water which helps to close the pores.
7. Tomato Facial Exfoliant:
Take 1/2 cup uncooked oats, 4-5 teaspoonful yogurt, few drops of tomato juice to create a paste. Mix the ingredients to form a paste. Massage into face and neck. Let the scrub sit on the skin for 15-20 minutes before rinsing with normal water.
8. Papaya and Honey Whitening Pack:
Take 2 tablespoons of ripe papaya and mash it with 1 tablespoon of Aloe Vera gel. Apply this mixture to your neck and face and leave it on for about five minutes. Then, rinse off with cool water. This naturally helps in repairing wrinkles and fine lines.
9. Yogurt and Potato Fluid:
Mix an equivalent amount of yogurt and potato fluid, apply this mixture evenly on the skin. Let it dry for half an hour. This washes away any toxic substances.
10. Orange Juice and Turmeric:
Mix 2-4 teaspoons of orange juice, half a teaspoon of turmeric powder. Then, apply this on the face. This helps in brightening your dull skin.
Conclusion
Flawless and perfect skin is easy to achieve now, isn't it? Choose any face pack and apply it diligently 3-4 times a week to get a clean, healthy and fairer skin naturally.
© Anupam Karan
Disclaimer: The details mentioned in the post are true to the author's knowledge and for information purpose only. Unauthorized use and/or duplication of this material without express and written permission from this site's author and/or owner is strictly prohibited. Excerpts and links may be used, provided that full and clear credit is given to Anupam Karan (LifestyleSimplify.com) with appropriate and specific direction to the original content.
2,477 total views, 1 views today