Hello! My LifestyleSimplify readers, today I will share one of the quick motivational success stories that is top 2 India's most successful person Narendra Modi and Ms Dhoni, who made him from railway station. I am sure it will supercharge your focus towards positivity to achieve a positive mindset.
Success Story of Narendra Modi in English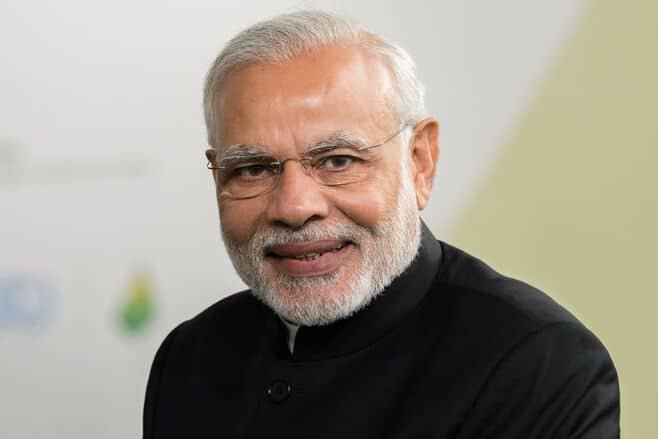 Examining Narendra Modi success storey boosts the motivational enzyme within those of us who have witnessed significant political success as a strong leader over the last seven years.
Narendra Modi began his journey as a tea vendor selling tea on the Mehsana Railway Station to Indian soldiers during the Indo-Pak war. His political journey began after when he got elected from the Bhartiya Janta Dal party. Later, with his sustained efforts, patriotism, and determination, he presided over the post of the Prime Minister of India till date. He became the 15th Prime Minister of the largest democracy in the world. His journey has been a source of inspiration to all of us. With his unshakeable conviction and courage, he went through difficult phases in life to achieve a successful outcome.
Some of the top achievements of Narendra Modi during his leadership are:
International Recognition.
Diesel Deregulation.
Scam-free Governance.
Black Money.
Foreign Direct Investment.
Media Friendly.
Telecom and coal auction.
Beti Bachao Beti Padhao campaign
Jan Dhan Yojana.
Swachch Bharat Mission
Direct LPG Subsidy.
Ms Dhoni Success Story In English
Mahendra Singh Dhoni is one of the best cricketers and the most popular captain in the world. Who all time, receiving admiration from all corners of the globe. He's known as a cool cricket player in the world. Today we will tell the Dhoni success story.
MS Dhoni is one of the legendary cricketers in the Indian national cricket team. He is one of the most revered and adored cricketers in the history of cricket. Before coming into cricket, he worked as a ticket collector. His journey is a source of motivation and encouragement to all the up-and-coming potential cricketers. His success teaches us that belonging from a small town does not limit your options.
Dhoni plays as a batsman- wicketkeeper in the Indian national cricket team and is known for his coolness as a captain. He got selected to the Under 19 Squad of Bihar. After displaying incredible performance, in 1999/2000, he got selected to play for the Bihar Ranji Trophy Squad. His first International debut was in 2004. At that time, he was the only captain who had won all three major trophies: 20-20 world cup, champions trophy in Nov 2005 and of cricket ICC world cup. In 2007, he became the captain of the Indian Cricket Team. He brought the world cup trophy home by defeating Sri Lanka in 2011. Dhoni was awarded Padma Shree and Padma Bhushan awards. He was also honoured with the Rajeev Gandhi Khel Ratna award.
© Anupam Karan
Disclaimer: The details mentioned in the post are true to the author's knowledge and for information purpose only. Unauthorized use and/or duplication of this material without express and written permission from this site's author and/or owner is strictly prohibited. Excerpts and links may be used, provided that full and clear credit is given to Anupam Karan (LifestyleSimplify.com) with appropriate and specific direction to the original content.
3,072 total views, 1 views today