Dakshineswar Kali Temple is a popular religious destination that is situated in the northern Kolkata along the Hoogley River. This historical temple complex was constructed in 1855. It consists of a grand temple of Goddess Kali and thirteen small temples for other Goddesses in the Hindu religion. A lot of pilgrims come to this shrine from all over the world to seek blessings from Goddess Kali. If you are visiting Kolkata for a vacation, then planning One Day trip to this place is a good idea.
Visit Dakshineswar Kali Temple
On visiting the temple, you will be amazed to see its beauty and huge number of devotees that gather at this place to obtain the darshan. This Hindu temple is known for its association with a popular Saint Ramakrishna. He was appointed as a priest of this temple. Step into the temple and offer prayers to Goddess Kali, and Ma Bhabatarini.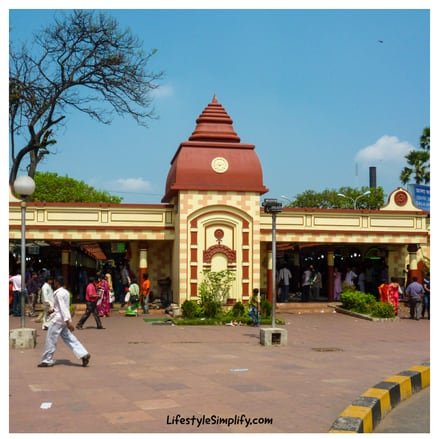 Visit Radha Govinda Temple
There is one more popular temple situated next to Dakshineswar Kali temple as "Radha-Gobinda temple". It is widely visited by devotees of Radha and Lord Krishna, especially on Sunday. Early mornings and evenings are the best time to visit the temple. You will avoid heat and rush that makes your visit enjoyable. Both these temples interest a devout Hindu pilgrim and travelers.
Bath in the Hoogley river
On your one-day trip to Dakshineswar Kali temple, you will appreciate the scenic nine-spired shrine, take a leisure walk around the patio, witness the Ghat, and walk down the steps to take a bath in the river. A pious bath in the Hoogley river is believed to eradicate all the accumulated sins.
Some of the other nearby attractions that you can visit on your trip are:
→ Belur Math at 4.8 kms from Dakshineswar Kali Temple
→ Jorasanko Thakur Bari at 10.7 km from Dakshineswar Kali Temple
→ Howrah Bridge at 11.2 km from Dakshineswar Kali Temple
→ Nakhoda Mosque at 11.3 km Dakshineswar Kali Temple
→ 26 Shiva Temples, Khardah at 11.3 km Dakshineswar Kali Temple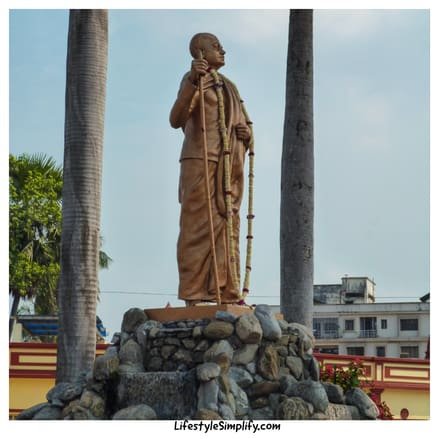 © Anupam Karan
Disclaimer: The details mentioned in the post are true to the author's knowledge and for information purpose only. Unauthorized use and/or duplication of this material without express and written permission from this site's author and/or owner is strictly prohibited. Excerpts and links may be used, provided that full and clear credit is given to Anupam Karan (LifestyleSimplify.com) with appropriate and specific direction to the original content.
1,477 total views, 4 views today