Traveling has become an inevitable part of everybody's life. Some travel for work, some travel for pleasure, some travel for change. Traveling includes two sub-categories. One is short traveling where you will be returning the same day or staying out for a night and the second category is long travels where you are out of home for 5-7 days at a stretch.
The main issue everyone encounters while traveling is food. Some are allergic to outside food, some can not keep themselves fit with outside food and few others do not like the taste of outside food. The problem is so severe that sometimes people opt not to travel because of food issues.
Best Instant Healthy Dishes
There are few healthy food items like Upma, Paratha, Puliogare, lemon rice, etc. which are best fits for travelers. Some are good on short travels and some on long travels.
Do read this article if you are a frequent traveler or love to travel but have problems with outside food. I will give you plans for short and long travel food recipes, which will take care of your health.
Puffed rice or Poha is a very good option for travelers. It has an advantage that it needs no cooking. You can make some simple recipes with this which are tasty and easy to make. Clean the poha and make it into a coarse powder. Fry this on a low flame with little oil. Using this as a base, you can prepare many items.
1. Convert This Into Upma Ready Mix
Heat oil, add mustard seeds, urad dal, gram dal, green chilies, curry leaves, then Poha powder and fry this for 7-8 minutes on a medium flame. Now add finely chopped coriander leaves, grated coconut, salt to taste. Allow this to cool and store it in an airtight container.
This will be your instant Upma mix while traveling. You need to just soak in water for 15-20 minutes and upma will be ready. If you have access to hot water, it will get ready faster. You can add fresh lemon juice if available to give a boost to the taste.
2. Prepare Delicious Halwa
Heat 3-4 spoons of ghee, fry cashew, and raisins, when it is done add the Poha sooji and fry on a low heat for 8-10 minutes. Allow it to cool completely. Now add powdered jaggery or sugar and cardamom powder. Store it in an airtight container. The preparation is the same as above. Just soak it to make delicious sooji halwa. Though hot water is recommended, cold water is also fine.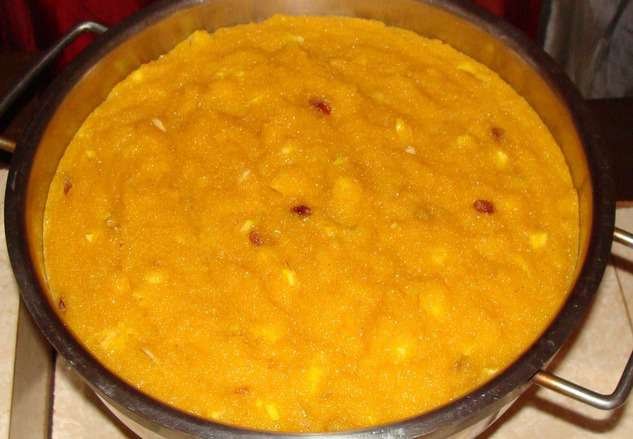 3. Make Spicy Gojjavalakki
Heat oil in a pan, when it is hot add any Puliogare mix to it along with Poha sooji. Fry this for 7-8 minutes on low flame. Allow it to cool and store it. You can add grated dry coconut, groundnut, curry leaves if required to suit your taste. A pinch of salt may also be required sometimes. You can make spicy and delicious Gojjavalakki from this just by soaking it. Use hot water for a fast turnout.
4. Make Mosaravalakki For The Final Course Of Lunch
The upma mix you are carrying can be turned into tasty mosaravalakki. South Indian people are in the habit of eating curd rice at the end of lunch and dinner, which is considered to be a good and healthy habit. To suffice this need, just soak upma mix in curds, set it aside for 15-20 minutes. Yummy mosaravalakki is ready to relish. If you are in a hurry, soak the mix in hot water, when it is soaked and cool, add curds.
5. Sweet Balls From Ragi Malt For Extra Energy
You can carry Ragi Malt mixed with jaggery and grated dry coconut. You can add hot milk if available or just plain water and make it into balls. This gives you energy and is also filling. This will stop the craving for eating street foods and keeps you fit during the journey. You can add dry fruits to pamper your taste buds.
Final Words
These are some simple food solutions for safe traveling. You can add fresh fruits and vegetables to make these dishes better. These are suitable for both short and extended journeys. They will keep you fit and make your journey enjoyable, especially for those who have a delicate tummy.
© LifestyleSimplify
Disclaimer: This is a guest post by Amit. Amit is an avid traveler and passionate writer. His weekends are dedicated to travel and free time dedicated to writing. His passion for both these hobbies made him start realbharat.org.  The blog is intended to bring out the real India and present it to the world! The details mentioned in the post are true to the author's knowledge and for information purpose only. Unauthorized use and/or duplication of this material without express and written permission from this site's owner is strictly prohibited. Excerpts and links may be used, provided that full and clear credit is given to LifestyleSimplify.com with appropriate and specific direction to the original content.
4,119 total views, 5 views today