Nature Sure Jonk Shampoo Review
The Best Natural Solution for All Your Hair Care Problems
Have shampoos loaded with chemicals made your hair brittle and dry? Then worry no more. Just switch to Nature Sure Jonk Shampoo, which is made with 100% natural ingredients and leaves your hair looking healthier and stronger with every wash. This hair cleanser is suited for both men and women and is totally free from parabens and sulphates, making it most suitable for all hair types.
Product Details
⦿ Weight: It is available in a 300ml bottle.
⦿ Use: It appropriate for both men and women.
⦿ Price: INR 390 only.
⦿ Availability: This product is available only online shopping marketplaces. Some of the popular online stores where you can get it are:
• Naturessure.com
• Amazon
• Flipkart
• Snapdeal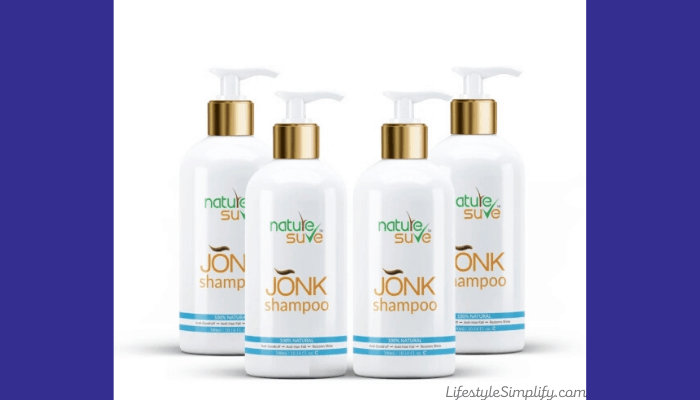 What Makes Nature Sure Jonk Shampoo Different From Other Shampoos?
Regular Shampoos are usually made in the lab with a lot of chemicals and end up damaging your hair and your scalp. This can often lead to itchiness and dryness in the scalp, which in turn causes infections and dandruff.
But, Nature Sure Jonk Shampoo is made with all-natural ingredients like Aloe Vera, Amla, Baheda, Shikakai, Aritha, Harad, Methi, and Neem. These natural ingredients are not only well known for their wonderful cleansing properties, but are also tough on any dirt, grime or fungus, which might have affected your scalp and needs to be eliminated.
So, using Nature Sure Jonk Shampoo regularly, can help you get deeply nourished, shiny and dandruff free hair, which you can be proud of showing off, while knowing that your scalp and hair follicles are free from chemically treated shampoos. The natural ingredients also strengthen your hair from the roots, which solves so many problems like hair fall and broken or undernourished hair.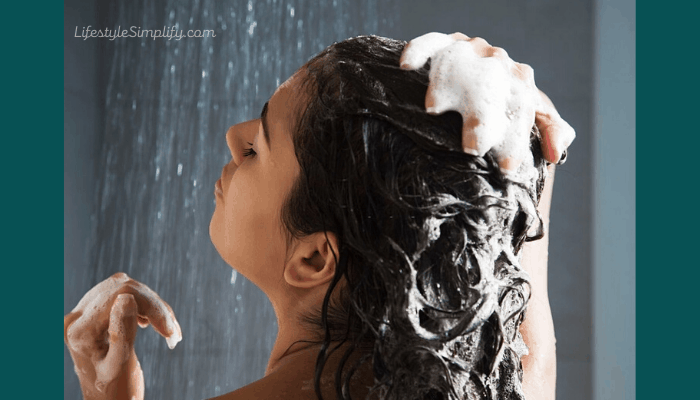 How to Use Nature Sure Jonk Shampoo Every Day and Get The Maximum Benefit?
Nature Sure Jonk Shampoo is a daily use shampoo which strengthens your hair naturally, and leaves it feeling fresh with each wash. For regular use, you can apply a small amount of Nature Sure Jonk Shampoo on your wet hair and massage it gently into your hair strands and scalp until it is lathered well, and then rinse it with water.
But for best results, we would highly recommend you to apply Nature Sure's Jonk Tail (Leech Oil) every night and leave it to seep into your roots of your hair overnight. This can be done by massaging your hair with Nature Sure Jonk Tail for just 10-15 minutes with your fingertips the previous night and washing your hair the next morning with Nature Sure Jonk Shampoo. This step provides moisture to your hair and there is no wonder if you feel that your hair is much softer and more beautiful looking than before.
The only precautions one needs to take while using Nature Sure Jonk Shampoo, is to keep the cap sealed tightly after every use, avoid keeping the shampoo in direct sunlight, avoiding it from entering your eyes directly and rinsing it with plenty of water in case it does and not to ingest the product.
Just Go For The Best
With so many options to try from, selecting the perfect natural shampoo which suits your hair type, can be a bit frustrating. Also, many shampoos which are advertised as a natural product, usually contain parabens and sulphates in them.
But with Nature Sure Jonk Shampoo, you do not have to worry about having hair problems anymore. It is the most natural and traditional way of giving your hair the needed care and pampering, without you having to fret about using all those harmful shampoos and trying multiple options which end up spoiling your hair.
Moreover, the Nature Sure Jonk Shampoo is suitable for both men and women. Hence, you and your partner do not have to buy separate shampoos anymore and it is definitely cost effective.
So, what are you waiting for? Get your pack of Nature Sure Jonk Shampoo Hair Cleanser today and get ready to receive some beautiful compliments on your hair.
3,389 total views, 1 views today