When green strikes the trees and guys begin hitting the greens, a peculiar cloud starts to form in the mind of many men. It's clear that winter sweaters no longer feel quite right, and surely the summer means the shore, but in between ski parkas and speedos, how is a man supposed to dress? March to September is a long stretch of time to be seen wandering around in white socks and sandals or the school t-shirt that is now older than your first child.
Listed below are five things that every man should own and when blended, in numerous combinations, can last an entire season or two – maybe three if you get the hang of it! From tops to sneakers, shorts to sunglasses, these never-fail things work every year and will keep you from embarrassing yourself and your loved ones. After all, just because you will someday retire to the golf course, doesn't mean you need to look like you have given up on life before 70.
#1. The Polo Shirt
Ah, the polo. Usually, in cotton, but also in cashmere, linen, or silk, it's by far the easiest way to transform your closet. Solid colour, plaid, stripe, black, pink, lime green – it doesn't matter. Every brand from Old Navy to Gucci provides a polo shirt as part of their lineup. And you can locate them in every mall, boutique and online shop. Classic, timeless, clean and functional, the polo shirt is the first step in a successful wardrobe transformation.
#2. The Khaki Pant
At just over 150 years old, the khaki pant has existed slightly longer than most guys keep their underwear. Initially designed for military wear, the tan cotton pant spread to civilians in the 1950s and has hung around ever since. The general rule for purchasing khakis is that in case you wear larger sizes, you may want them pleated with a cuff at the bottom (the cuff adds weight to the trouser leg to keep the pleats in shape). Otherwise for those buying around a 36″ waist or smaller, stick to flat-front options. Khakis come in many different colours from white to green to black, and they are all appropriate for summertime.
#3. The Boat Shoe
Sperry invented boat shoes in 1935, and they are now worn for more than boating. Usually made of leather or wool, worn with or without socks (I prefer without), the boat shoe is a casual men's shoe that is neither too stuffy nor too idle. Too often men wear athletic sneakers with just about every pant they have, and this is a look that should have died when Seinfeld was cancelled. Save the sneakers for the gym. Slip on a pair of boat shoes with jeans, khakis, or shorts, and you have instantly transformed yourself from the "What-is-He-Wearing" Guy to the "Lookin-Good" Guy in 30 minutes.
#4. The Aviator Sunglasses
Few things in a man's closet are more manly and invite more compliments than a pair of aviator sunglasses. The wire-framed glasses usually have a lens that is two to three times the size of the eye socket and comes in lens colours that are often grey or green. Make sure they provide UVA/UVB sun ray protection, and in case you can afford it, stock up on two pairs or more – say, a gold frame and a black frame. And you have every right to quote "Top Gun" while wearing them.
#5. The White T-Shirt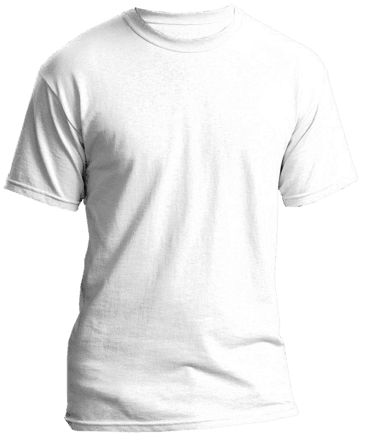 When I say white, gentlemen, I mean white. Not yellowed, stained, soiled, sweat-through…I mean white. It doesn't get more basic than the tee. Along with the crisp, clean, white tee is the most wonderful and timeless article of clothing a man can own. Crew-neck or V-neck (which I prefer) the cotton t-shirt works with just about everything a man will ever own – tops, shorts, suits, swimwear. Stocking up on white t-shirts is probably the most important thing a man can do, and nowadays white t-shirts aren't the old-fashioned shapeless blobs of cotton worn by preceding generations. They're sleek and slim, they keep us cooler thanks to new fabric technology, and they don't have to be decorated with logos, catchphrases, or fraternity symbols. And since numerous cost just a few dollars, it's necessary to replace them as soon as they lose their spic-and-span look.
The five things listed above are an all-access pass to the world of warm weather wear. They work for every individual, every time and will change you from dud to dapper in your home, on the links, or at the pub.