Belif is one of the best Korean skincare beauty products brand which is now available in India after American or European countries. After thousands of hours researching, I will recommend the top 3 picks for you.
Best belif Skincare
True Cream Belif Aqua Bomb
True Cream Belif Moisturizing Bomb
Belif Aqua Bomb Sleeping Mask
Belif Best Products
1. True Cream Belif Aqua Bomb Review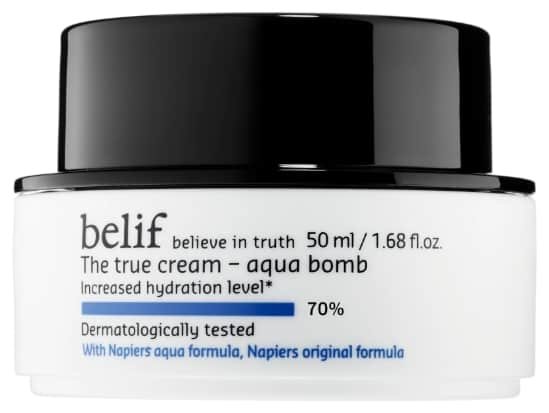 Belif Aqua Bomb Dupe is one of the bestselling products by Belif, a renowned Korean beauty line. This is a light in weight gel-based cream that easily glides into the skin. A decent application of it nourishes your skin with refreshing hydration. It helps in lowering the visibility of pores and leaves your skin looking soft, even, supple and smooth. This cream is perfect for normal, oily and combination types of skin.
This cream is made using a combination of apothecary herbs that are rich in antioxidants. Application of it neutralizes free radicals that are damaging to the skin, enhances the elasticity of the skin, and reduces pores on it. This refreshing cream releases a flood of extremely light in weight moisture to the skin.
A single application of Belif Aqua Bomb Dupe feels so hydrating and nice on the skin. It is an ideal moisturizer for women with a combination of skin. This product is beneficial in balancing the secretion of oils while maintaining it healthy-looking and moist always. This cream is best suited for all skin types without causing any irritation. All you get is a natural, healthy, and supple appearance.
2.True Cream Belif Moisturizing Bomb Review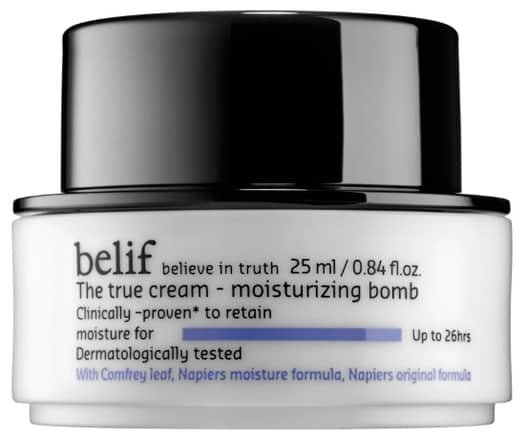 Belif Moisturizing Bomb is a water gel moisturizer that is made to be not very heavy and not very light. It is more of a "medium weight" blue-tinted gel-based cream. This moisturizer is packed with skin-soothing ingredients, such as oat kernel extract and calendula that makes your skin smoother and poreless. This unique formula gives a glass-skin glow to the user. It nourishes, and hydrates the skin and makes it supple and smooth.
3. Belif Aqua Bomb Sleeping Mask Review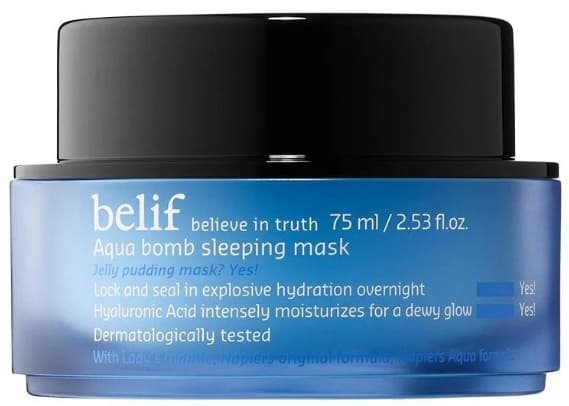 Belif Aqua Bomb Sleeping Mask is made for an overnight application. It replenishes and rejuvenates dull, fatigued and dry, skin with an explosion of hydration to give it a smoother, healthier glow and supple-looking skin naturally.
© Anupam Karan
Disclaimer: The details mentioned in the post are true to the author's knowledge and for information purpose only. Unauthorized use and/or duplication of this material without express and written permission from this site's author and/or owner is strictly prohibited. Excerpts and links may be used, provided that full and clear credit is given to Anupam Karan (LifestyleSimplify.com) with appropriate and specific direction to the original content.
2,845 total views, 1 views today